Corrugated fittings differ from smooth ones in appearance and state standard requirements. Namely, corrugated reinforcement in the construction industry is called periodic profile reinforcement. Like a smooth piece, it looks round, but the special difference is the cross section. Profiles with two ribs are visible there. These ribs are longitudinal. They run along the entire length of the rod itself. Sometimes ribs may not be present, or they may be located across the product. In general, several options are allowed. And they all comply with GOST.

Corrugated fittings: description, price and application
The company "Constant Movement" specializes in the wholesale and retail of high quality rolled metal products in Moscow. We offer our clients a wide range of various metal products for various purposes.
All products sold comply with the established norms and standards of GOST. In solving any questions, qualified managers will help you, who will help you choose the right metal, its size, the required amount and organize its delivery on time.
The price list of the company allows you to buy more than 25,000 thousand items of rolled metal products, among which there are products from leading Russian factories.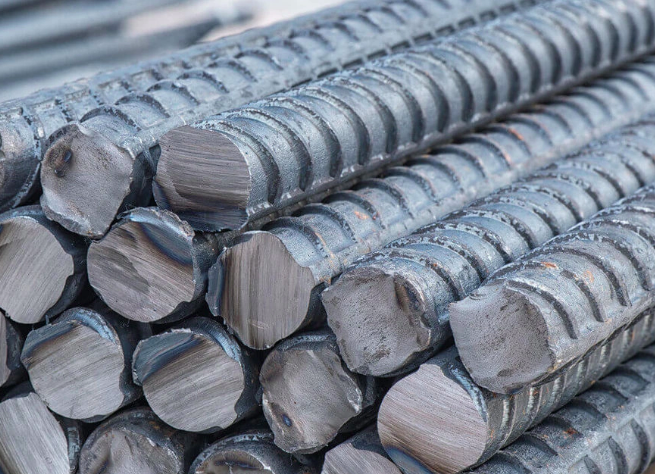 Sale of rolled metal products in the UAE and Saudi wholesale and retail from a warehouse
We are always ready to offer the following types of products at the best prices:
high-quality simple and shaped products;
sheet and pipe metal products;
various corrugated board;
welded mesh of any type (mesh netting, etc.);
knitting wire, etc.
"Constant Movement", in addition to finished products, implements individual orders made on the basis of sketches and drawings of the customer. The company also provides services for dimensional cutting of rolled metal and its processing.
During its existence, "Constant Movement" has successfully completed a large number of wholesale and retail orders. This result was achieved thanks to the well-coordinated work of the team and an impressive range of products provided.
The aim of our work is to meet the needs of our customers in terms of rolled metal products.
We have at our disposal extensive warehouse complexes, a complete vehicle fleet and modern high-tech equipment. All this allows us to fulfill orders of any complexity in a short time.
Application of fittings
Such building material is used everywhere, it is used for the construction of structures of various purposes. It is slightly less durable than its sleek counterpart, but still ready to withstand colossal loads.
The price of a corrugated building material does not differ much from a smooth one. The cost is low, because we interact with the manufacturer directly and do not make markups or markups. You can buy the product right now. It is enough to write to our mail or call the phone number of the company for the supply and sale of rolled metal products in the UAE and Saudi.